Yoga Teacher Training
200-Hour Yoga Teacher Training:
Whether you love the practice of yoga and simply want to learn more, or you are looking to start a career as a yoga teacher, the 200-hour Yoga Teacher Training at our Jacksonville yoga studio is exactly where to start! Rebel Studio is beginning the next 200-hour Yoga Teacher Training in May 2022, so make sure to register for this yoga instructor training ASAP! We will meet one full weekend per month plus one additional Saturday each month for 6 months to reach the required 200 hours . During the course of the yoga instructor certification program, each individual will have the opportunity to practice teaching with their peers, receive essential and constructive feedback, and participate in a physical and comprehensive examination which will take place before graduation! Upon graduation, you will receive a Rebel Studio Yoga Teacher Training Certificate and will be eligible to register as a RYT200 (registered yoga teacher) with Yoga Alliance (globally recognized).​
Our journey will consist of the history of yoga and the philosophy of yoga, the eight limbs of yoga, anatomy and physiology, asana (postures) and transitions, sequencing and speaking in a class format, safe assisting and modification, yoga science (chakras), meditation, and how to turn something you love into a career, to name just a few things. The training will include lecture, discussion, yoga practice, and practice teaching throughout the training. If you want to become a yoga teacher in Jacksonville, sign up for this journey asap!​
Why Rebel Studio?
At Rebel Studio, our yoga teacher training program promises small groups for individualized attention and a customized experience. Expect relationships to form in this journey with your peers as each individual is headed to the same goal of a 200 hour teaching certification. Whether you are currently a member at the studio or brand new, you will belong to a special group of students in our amazing community! During your training, you will get a free yoga (and barre) membership for FREE! Sign up early and receive $200 off! We can not wait to get started!
Dates for the current YTT200 Hour program are as follows*:
2022 Six month training program:
Yoga Teacher Training 2022 Dates:

May 14-15: Intro Weekend

June 4-5, 18

July 16-17,23

August 20-21, 27

Sept 10-11, 17

Oct 8-9

Graduation Weekend: November 5-6
YTT200 Pricing: $2,300.00 to cover full tuition which also includes a six month unlimited membership to our Jacksonville yoga studio during your yoga teacher training.
Early Bird Pricing- Sign up:
Now-2-28- Save $200 on tuition! (Pay in full)
3/1-3/31- Save $100 on tuition (Pay in full)
Refer a Friend to join you in training: $200 Savings! ($100 for each of you!)
A non-refundable $300 enrollment fee is required and the remainder of tuition will be due on the first meeting of the program. Payment plans for the yoga instructor training course may be arranged if needed.
​If you have payment questions or any other specific inquiries about Yoga Teacher Training, please send us an email at rebelstudiojax@gmail.com! To enroll for the program and hold your spot, please click on the Register Now button below! You will have the option to pay in full or hold your spot through the $300 enrollment fee. (Payment plans available).
***We do place a cap on availability as our goal is to ensure each person receives individualized attention and gets the most out of their yoga instructor certification courses as possible!!***
NEXT TRAINING: May 2022
2023 TRAINING BEGINS JAN '23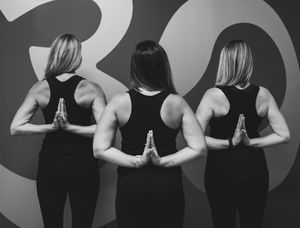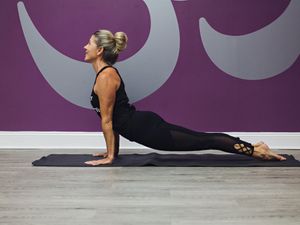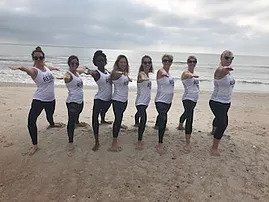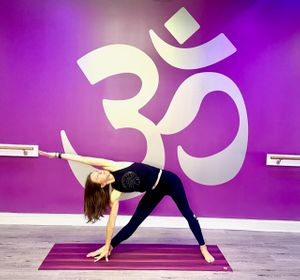 300-HOUR YOGA TEACHER TRAINING:
Rebel Studio's 300-hour yoga teacher training will help you to create a deeper commitment to self-growth, as well as achieve higher levels of learning. As part of our Core Program, you will deepen your understanding of primary asana as well as learn to teach more advanced asanas, variations, and sequencing. At our yoga instructor classes, you will also learn more about yoga philosophy and in-depth yoga anatomy and physiology. You will learn and practice pranayama and cleansing kriyas, as well as meditation and the teaching of meditation, and a study of the chakras. If you are interested in yoga as a career, then the advanced yoga teacher training in Jacksonville is must for you. 300-Hour Yoga Teacher Training is also the best way for those knowledge seekers to learn so much more!
​After completion of the 300-hour training, you can register as RYT300, and if you have also finished the 200-hour yoga teacher training, you can then register as RYT500.
At Rebel Studio, we offer a modular program of advanced studies to give you the opportunity to choose what inspires you the most, and to complete the program on your own time. See below for pricing and frequently asked questions!​
YTT300 PRICING:​
Core Program Pricing: 210 Hours
$2,400 paid in full (this price does not include electives)
*The Core Program may also be paid by an individual module by the date of the workshop.*
Elective Pricing: 90 Hours
*The investment for each elective will vary based on hours and material. Each module for 2019 will be posted and available to sign up for on Mindbodyonline.com
​
Core Program- 210 HOURS
Beyond Basic Breath - (15 CEU)
Tools for Assisting - (20 CEU)
Meditation - (25 CEU)
Ayurveda - (20 CEU)
Advanced Asana - (25 CEU)
Advanced Sequencing - (25 CEU)
Chakras -(25 CEU)
Art of Teaching -(10 CEU)
Advanced Yoga Philosophy #1: History, Sutras, Bhagavad Gita, Sanskrit - (10 CEU)
Advanced Yoga Philosophy #2: Kleshas, Koshas, Gunas - (10 CEU)
Advanced Yoga Anatomy - (25 CEU)
​
Electives- 90 HOURS
Float and Fly-(6 CEU)
Yoga with Weights/Yoga for Strength- (10 CEU)
Backbends- (4 CEU)
Kids Yoga - (20 CEU)
Yin - (25 CEU)
Prenatal - (15 CEU)
Subtle Practices- Mudras, Mantras, and Nidra (10 CEU)-
FREQUENTLY ASKED QUESTIONS:
* Do I have to finish this in one calendar year? No.
You have up to three years to complete the program along with 100 teaching hours for the Yoga Alliance to approve you as a 300RYT.
*Are electives the same every year? No. The electives will vary based on guest teachers, new modules, and workshops at the studio. There will be some that stay the same annually and are available each year.
*Will the modules always be around the same time every year? They will change based on the calendar year. Please check in with us about anything specific that you are looking for if you do not see it on the site!