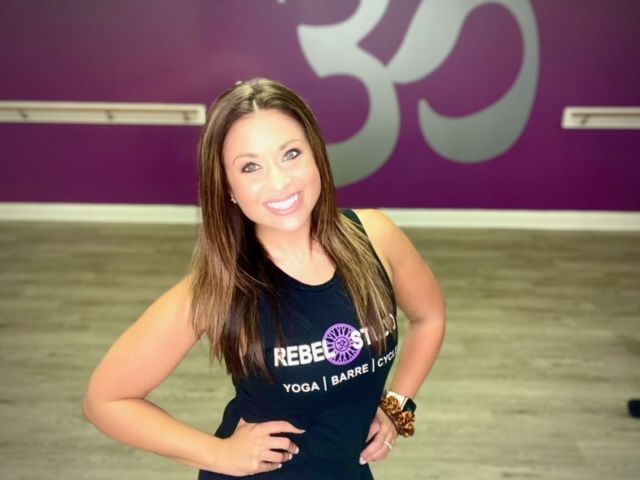 KELLY FROTTEN
OWNER/ INSTRUCTOR/YOGA TEACHER TRAINER
Kelly, the owner of our Jacksonville yoga studio, loves her "job" more than anyone should! Every day is an opportunity and adventure, and she is so grateful for each one. Kelly says, "Yoga was my first love, and barre and cycle came along and have quickly become just as important in my life. Being able to provide an effective, fun, and diverse workout has always been a dream, but I never could have dreamed of the amazing community of wonderful people this fitness studio has led me to meet. I love my Rebel Tribe, and I am so thankful to get the chance to make even a small difference in someone's life. Namaslay, Rebels!"
Kelly is on the schedule Monday-Thursdays, but you can catch her at the studio in between classes and most weekends(probably with some sort of energy beverage in hand!).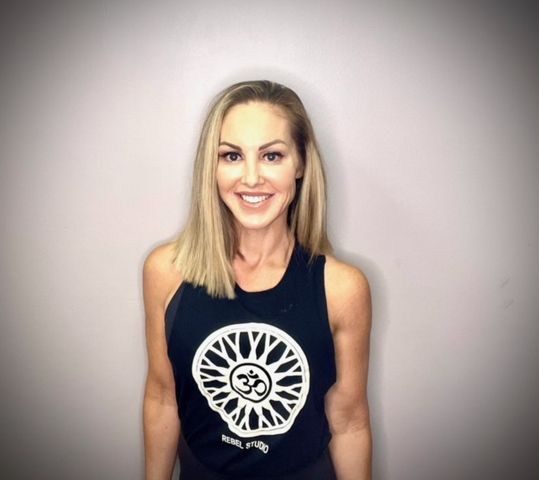 ANDREA
Barre & Cycle Instructor​
Andrea has been teaching for over 10 years and is certified in cycle, boot camps, and FlyBarre formats! Her original barre classes in Jacksonville combine light-weight and high-rep exercises, taking the barre workout up a notch with a killer burn! You can expect anything but ordinary in her Jacksonville spin classes with the combination of light weights or bands used during her high energy rides! All levels welcome; come prepared to work! She is so damn good, y'all. Catch Andrea Thursday evenings and Sunday mornings!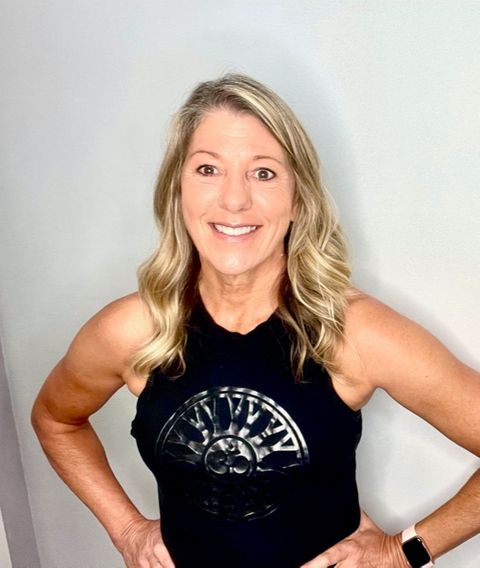 SUZANNE
Yoga Instructor/Yoga Teacher Trainer​
Suzanne is a Kripalu-trained E-RYT 500 teacher at our Jacksonville yoga studio. She began teaching in 2001 and has an increasing appreciation for the wholeness of yoga, incorporating mind, body, and spirit into her group yoga classes. Believing our greatest teacher lies within, Suzanne's intention is to provide an atmosphere of self-acceptance and affirmation to open a path for self-inquiry and self-improvement. Suzanne is one of the lead trainers for Rebel Studio's YTT200 and YTT300 program and goes by the nickname "unicorn".. Because, that is what she is! Find Suzanne on the mat Wednesday mornings at 6:30 and 10:30, Thursday mornings at 9:30, and Thursday evenings at 7:15!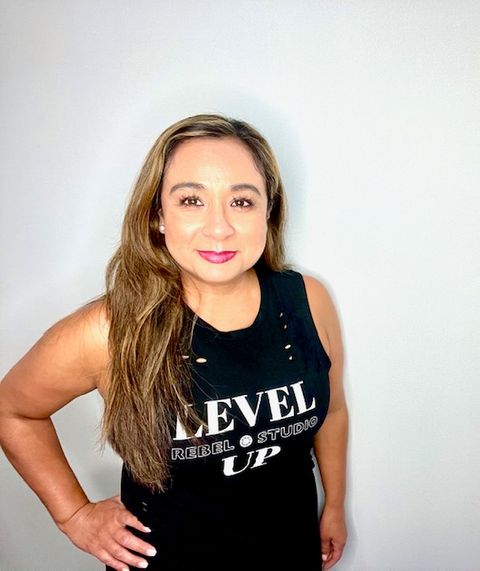 MARLENE
Cycle Instructor
Marlene has been teaching cycling classes for four years now and loves it! Marlene always has a smile on her face and strives to make your day better with her upbeat cycle classes! Other than keeping busy with cycle on Friday mornings at 7:30am, she juggles three kids and being a Navy wife!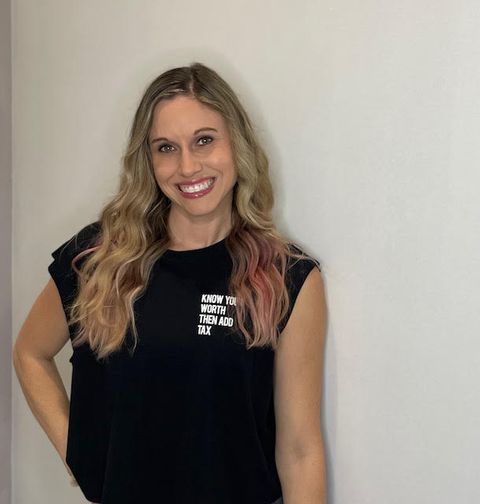 LAUREN
Barre Instructor
Lauren has been teaching a variety of group fitness classes from dance to trampolines to barre and HIIT for 6 years. Her motto is "everyone starts as a beginner" and she especially loves providing a welcoming space for women who are new on their fitness journey. She loves her workouts to be the on the beat and believes that good music can help you push through any challenging workout. When she's not working out, she is probably reading, buying books, watching horror movies or exploring the outdoors!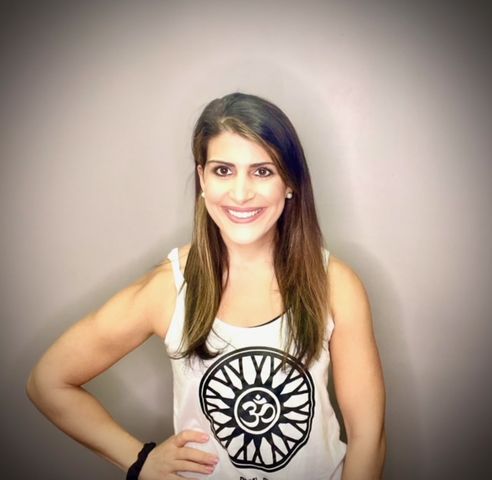 COURTNEY
Cycle Instructor​
Courtney's sass and amazing playlists ( think 2000s hip hop and anything remixed with a heavy beat drop!) bring an exciting and sweaty cycle class every single time. Her favorite thing about teaching is that you get to let everything outside of the spin room go and orchestrate an environment where everyone else can do the same! Courtney loves staying active, but you can catch her balancing out life snacking on some chips &salsa with a dark beer in hand cheering on the Gators! Catch Courtney on the schedule every Monday night at 5:30pm and Tuesday morning at 6:30am!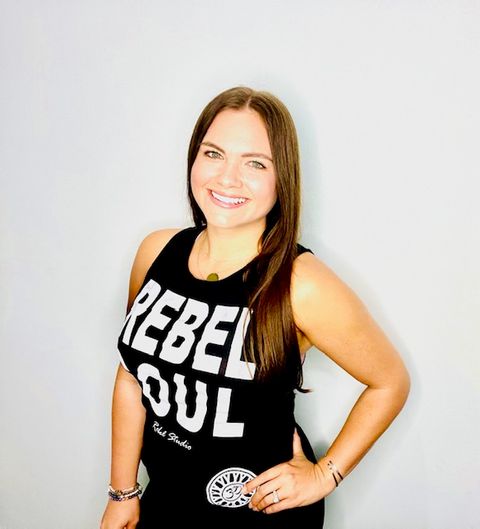 MORGAN
Yoga Instructor​
Morgan is an author, (most importantly) a Mommy, and a vinyasa lover! She likes her yoga like our sunshine state: lots of sun(salutations), hot, sweaty, and flowy! "I love being able to get creative with my sequencing and plan classes by moving intuitively in my own personal practice! I am inspired by the law of attraction and the belief that we can manifest the life that we want." Morgan loves playing popular songs and reggae remixes on her power playlists. When she is not teaching yoga, you can find her writing, reading, watching Friends (on repeat), and trying new restaurants! Also, coffee is life (obviously). Flow with Morgan every Friday morning at 9am and every Saturday at 9:30!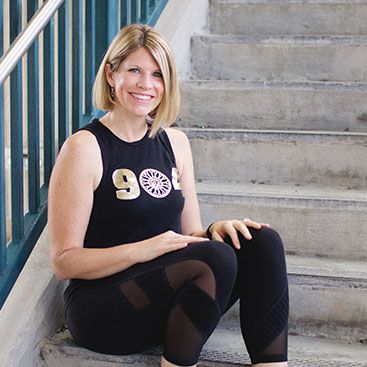 DIANE
Yoga Instructor
Diane is RYT200 certified through Rebel Studio! Her classes are as refreshing as her energy, and you can always expect to leave her class floating on a cloud! Diane loves the opportunity to share yoga with others while continuing to learn and grow as student and a teacher. Diane's hobbies and other passions are food and wine. Fun fact - her camera roll contains as many pictures of food and drink as it does of her family! (Our kind of girl!) Catch her on the schedule on Tuesday evenings and Sunday mornings!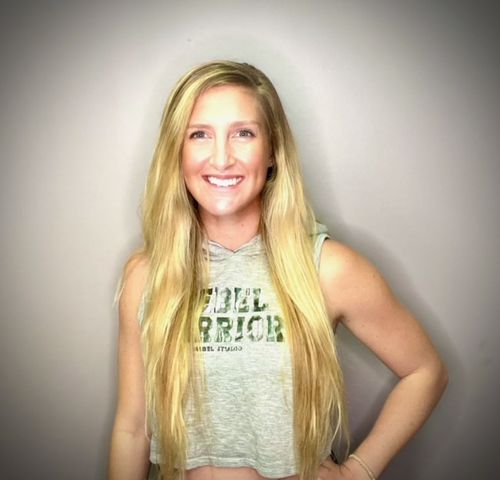 ASHLAND
Cycle and Rebel HIIT Instructor
Ashland loves getting the opportunity to inspire others to be a better version of themselves and have fun while doing it. Her passion for teaching shines through in her high energy and challenging classes! Ashland is also an elementary physical education teacher, so she is passionate about health and fitness and being able to impact all ages! "I love to workout but I also love to be a couch potato and watch murder mysteries!" (YES, girl!) Catch Ashland on Saturday mornings 8:30am for Rebel Ride&Ripped!!!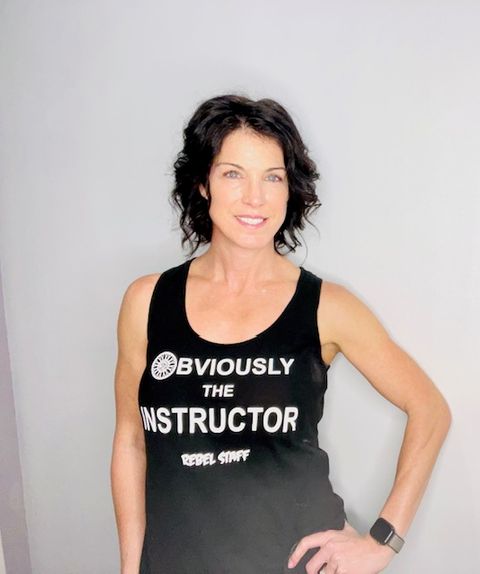 AMY
Cycle Instructor
Amy has been in the fitness industry for over 10 years and has a variety of interests including cycling, group fitness, obstacle course racing and personal training. Amy is thrilled to be back in the area after 13 years away supporting her husband's military career. She may be healthy, but she is not afraid to eat peanut butter out of the jar (YAS!). She always brings the energy, the inspirational quotes, and a serious cardio challenge! Book a bike for Thursdays at 8:45am to ride with Amy!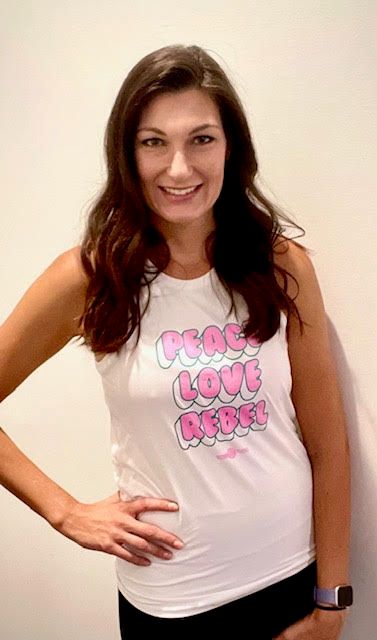 Megan Williams
Yoga, Barre, and Cycle Instructor
Megan is a 200 hr RYT, barre, Pilates and Cycle instructor. She has been teaching for 16 years and practicing yoga since 17 years old. She teaches a vinyasa flow with alignment focus, but loves to pump up the energy in barre and cycle. She teaches because she wants to help everyone find the same love for and benefits from yoga and fitness that she finds. Along with yoga she loves running, cooking, baking and reading, but spends most of her time chasing after her 6 year old son and 4 year old daughter!
Sierra Hill
Yoga and Barre Instructor
Sierra is an E-RYT 500 and certified barre instructor. Since 2013 she has been teaching a variety of fitness classes while living in Florida, Maryland, and Virginia. Her classes are focused on anatomy, alignment, and strength building while maintaining that every class can be adapted to each partitioner's own needs.