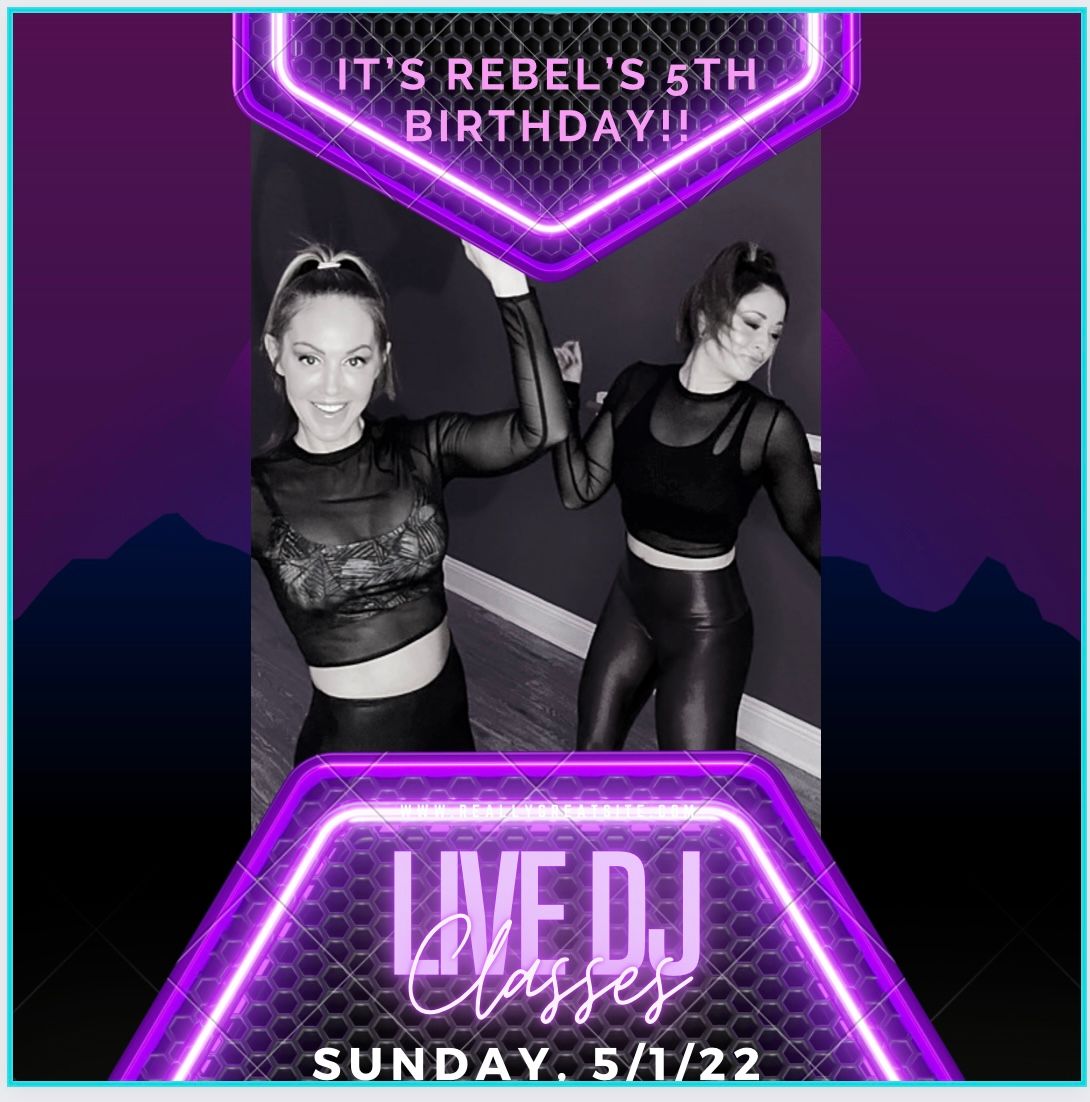 Rebel's 5th Birthday Bash!!!!!!!
Join us for our 5th birthday celebrations all weekend long!
Celebrate with $5 drop ins on Saturday, 4/30 for both classes!
Saturday Schedule:4/30
8:30am: Arms and Intervals Cycle: Disney Hits Theme with Ashland! Dress up like you're going to Disney or a Disney character and win a prize!!!
9:30am: Power Yoga Flow: We're 5 and Stayin' Alive- 70s theme yall! Dress the part!
Sunday Schedule: 5/1
Celebrate with a LIVE DJ all day Sunday in our classes!
Three classes to choose from!
9am: Co teach Rebel Ride Express with Kelly and Courtney: Enjoy the biggest hits from the last 5 years with that DJ energy!
9:45am: Old hits vs. New Hits Rebel Ride Express with Andrea
10:30am: Cardio Barre Fight-DJ style with Kelly
Purchase any live DJ class at the link below
**Unlimited Studio Members** Use code Rebel8 for a discount!
https://www.wellnessliving.com/rs/catalog-view.html?id_sale=1&k_id=2109602